A two-year graduate program in genetic counselling typically consists of four components: coursework, clinical rotations, laboratory work, and a research thesis (or capstone project). While some programs may have a stronger emphasis on certain components, most programs cover each of these components in some capacity. Additionally, some graduate programs are non-thesis-based, which is something to consider when deciding where to apply. A research thesis offers students the opportunity to conduct research in an area of personal interest and contribute empirical work to the genetic counselling field. Research theses have also been published in scientific journals and/or presented at national conferences.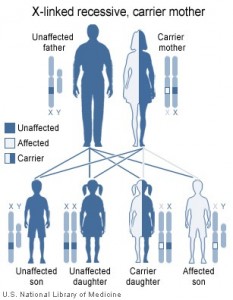 Generalized from various graduate program websites, the coursework includes studying the following areas:
Human, medical, and clinical genetics

Psychosocial theory and counselling techniques

Social, ethical, and legal issues

Healthcare delivery systems and public health principles

Teaching techniques

Research methods
Most programs have a more detailed list and description of the courses available on their websites.
While specific clinical experiences depend upon the program and the medical centers/clinics in the area, students typically rotate through prenatal, cancer, and pediatric genetics placements.